LALITAMBA is a journal of international writings for liberation. Its pages are a forum for interfaith and intercultural dialogue. The magazine is published annually in New York City, by CHINTAMANI BOOKS.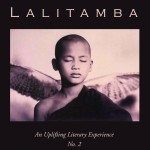 The journal publishes established and emerging writers. Contributors have been included in the Best American series, written award-winning novels, and received NEA grants. The magazine has also been known to discover new authors, and to publish the writings of people who are homeless or in prison. These are the mystics of our time.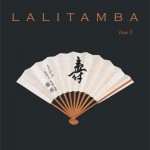 LALITAMBA was inspired by a pilgrimage through India. In early 2004, we traveled from village to village, seeking to alleviate the sorrows that come with poverty, illness, and plain loss of hope. The name of the journal was inspired by a devotional song sung in the evenings, "Lalitamba, Lalitamba." The name Lalitamba means Divine Mother.
For each issue purchased, a tree is planted. We support global reforestation!